The Fall Season is approaching fast. Online registration is currently open. To register online, please click the Login/Register button in the menu to the left.
For various reasons, we have switched from Sports Illustrated Play and partnered with Blue Sombrero which is powered by Dick's Sporting Goods to handle our registrations, communications, scheduling, etc. We will still have all the same great features including a mobile app which you can get here: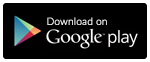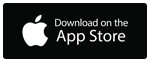 When registering, please do not worry too much what age group the system puts the player in. There is quite a bit of overlap in Little League divisions so players may be able to move up or down based on certain factors, most of which will be determined during assessments.
Important Date CHANGES:
Registration Closes: September 5th ($25 late fee after 8/31)
Assessments: Tuesday, September 6th. Make-up assessments and Ages 13 – 14 will be on Wednesday, September 7th 6:00p at Hedgecock.
Keep in mind that the ages below refer to League Age, not calendar age. You can refer the age chart here:
http://www.littleleague.org/media/llnewsarchive/2015/September-December/llb-age-determination-date.htm
Scroll down to the 2017 age chart. Fall ages go by the next  Spring season.
Assessment days and times: (Note: T-ball and Softball do not assess, a coach will contact you once your player is assigned to a team)

Minor B: 7 – 8 (Ages 5 and 6 can assess if they have player T-Ball before): 6:00p
Minor A: 9 – 10: 7:00p
Ages 11 – 12: 6:00p
Ages 13 – 14:  6:00p (Wednesday, September 7th)
Draft: September 8th & 9th
Practices Begin: September 10th
Umpire Clinic: September 17th 10:00a – 12:00p at Hedgecock
Opening day: September 24th
Last day of the Season: November 19th